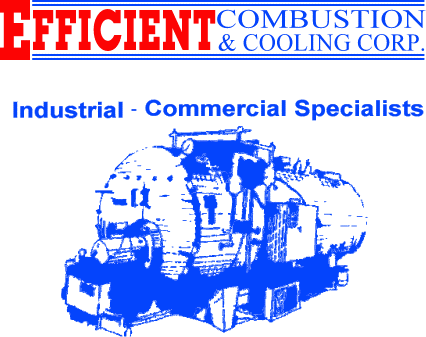 Thank you for visiting our office on the web
***** If you need emergency service, just dial 1-800-246-WARM *****
If you would rather E-mail us, Click here to place an E-CALL.



If you are a building owner, property manager or managing agent, you've come to the right place. Please spend a few moments here and learn just how Efficient Combustion & Cooling Corp. can provide you with the best Burner - Boiler service and new installations in the New York Metro area.

*** WINTER IS HERE ***

IT'S TIME TO TURN UP THE HEAT!


Call now so we can prepare your boiler plant
for reliable and Efficient operation.
Enjoy "peace of mind" with one of our
24 hour service contracts.
1-800-246-WARM

This page is best when viewed with either

-------- OR --------


REASONS TO CONSIDER A SERVICE COMPANY INSTEAD OF RELYING ON A FUEL SUPPLIER FOR SERVICE AND NEW INSTALLATIONS
Hundreds of building owners and managers will upgrade or replace their heating plants this year. And most of those will spend thousands of dollars more than they should have. Blind faith in your local heating company can cost you unnecessary additional expense to correct oversights or lack of concern. Engineered jobs can also empty your pockets with outdated, inefficient or unnecessary equipment - not to mention the commission.
A free second opinion! That's right. Every day, we visit new locations and potential customers. And we do it for FREE. Why not have a free, professional examination of your heating plant, your engineer's plans or your company's proposal? Even if you choose not to have us do the work, why not gain free information? We employ the finest professional staff in the New York Metro area. Our superior reputation has been built by many years of hard work, honesty and professionalism. And we have an extensive list of loyal customers to prove it. Since we do not sell fuel, we are truly impartial and can help you make the smart choice.

TYPES OF EQUIPMENT THAT WE INSTALL AND SERVICE

Burners firing #2, #4, and #6 fuel oil. Burners firing natural gas. And dual fuel burners. We install and service any make any model with no limitations. Our staff is factory trained and authorized by most major manufacturers for startups on their latest equipment. We service burners on the new "direct fired chillers", which have become the most efficient way to space condition large department stores and other commercial applications. For those of you who just won't let go of those old Rotary cup burners, don't worry. We still remember how to service those great burners of yesteryear. And yes, we do service a wide variety of reciprocating Air Conditioning systems.

TYPES OF PROPERTIES THAT WE ARE EXPERIENCED IN MAINTAINING

Our huge customer base is composed of a broad spectrum of properties throughout the New York Metro area including:



Office buildings & Hotels
Factories
High rise apartment buildings
Schools & Houses of worship
Movie theaters
Banks
Landmark buildings
Garden apartment complexes
Department stores

WAYS THAT WE CAN IMPROVE AND KEEP YOUR BOILER PLANT IN TOP WORKING CONDITION

Our overhaul program not only leaves you with a burner looking and working like new, but it allows us to inspect every part of your boiler and burner. We can then, if needed, provide you with a detailed list of work that should be done. This can help avoid costly shutdowns, violations and even fires! Our maintenance programs are custom tailored to our individual customers needs. These include: Bi-Monthly, Monthly, Bi-Weekly or Weekly visits. These low cost visits can prevent costly shutdowns due to failures of important burner parts. We install and service all of the latest temperature controls to automate your heating plant and save on fuel costs. And our combustion test equipment is top of the line, to insure our customers the highest performance possible.

HOW WE CAN PREVENT THOSE COSTLY VIOLATIONS FROM CITY AND STATE AGENCIES

Our customers don't have to worry about knowing when their Operating Certificates expire or knowing how and when to call for city inspections! They don't have to worry because we do it all for them. Our computer database warns us when inspections are due for our customers. If you already have a violation , don't worry. We know the right steps to take to get your system legal and your permits up to date. And most importantly, we hold a NYC Class "A" Oil Burner Installers License. That means that there are no third parties involved with legal permits and applications


We welcome our customers to place service calls by E-mail.
Here are some important instructions before you place an E-CALL.

1. E-CALLs will only be read during normal office hours. 8:00 AM, to 4:00 PM, Monday through
Friday, excluding legal Holidays. With that in mind, you should NOT use this service for
emergency service calls. Please call our local or toll free phone numbers for emergencies.

2. E-CALLs can be used for all other requests for service, requests for inspections, inspection
notification, requests for proposals on new work, or for any other non urgent use.
New customers can request free surveys of their boiler plants, or request local references.

3. Please be sure to include your contact information, even if you are sure we already have it.
New customers must include all vital info, including the building address, the name and address
of the owner or the managment company, names and phone numbers for all contact persons
including the building superintendant or plant engineer.


Place an E-CALL by using the link below.

service@efficient-combustion.com

Why not make an appointment today for a free survey of one or all of your properties and join
thousands of satisfied customers who have learned the cost-effective methods of heating their multiple dwellings and commercial properties?
This site has been accessed
Times.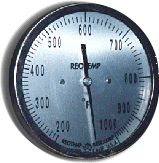 We will gladly install this high quality bi-metal flue gas thermometer on your commercial boiler absolutely FREE! Simply complete the form below and ask for a free survey of your heating plant, we will install this during the survey. We are so confident that we can show you real ways to save on energy and operating costs, that you will want us to improve your system. If you decide not to employ our services, the thermometer is still yours to keep. It alone can save you fuel by allowing you to tell your boiler's efficiency and to know when its time for a cleaning.
This offer applies to new customers or locations only, in the NYC 5 boroughs, Westchester, Eastern NJ, Nassau and Suffolk counties.



B y Joe Nojunas

.